Interview with Lauriane Marecal: What to See, What to Do in Nicaragua? Addresses, Tips & Tricks
Editor's note: following research for our next trip to Central America, we were led to contact Lauriane Marecal, a French traveler in love with Nicaragua.

After almost 2 years criss-crossing Central America, Lauriane brings us in this long interview, recent information (2019) about the country, as well as the richness of this beautiful country still off the beaten track. Thanks to Lauriane for giving us her time. We wish her all the best for her project of a home for adults with mental and motor disabilities in Nicaragua.

His Facebook : https://www.facebook.com/lauriane.marecal.9
Sound Instagram : https://www.instagram.com/havana_nicaragua/
Hello Lauriane, can you introduce yourself? What brought you to Nicaragua?
---
Hello to all readers. My name is Lauriane, 26 years old and these 3 words sum up my passions: Animals – Handicap – Travel.
Since I was very young, I have been initiated to traveling in contact with people, in backpacks and on the road. At the same time, I developed a passion for animals and for my work with people with mental and motor disabilities.
Indeed, from the age of 18, thanks to my studies in psychology, I discovered this extraordinary world (internships, volunteer work, permanent contracts with this public in a leisure association and adapted travels).
I quit my job in December 2017. In January 2018, I flew to Central America. Why this corner of the world? Because I wanted countries with little tourism. I started in El Salvador (a country I highly recommend) and then I went to Nicaragua to take Spanish lessons and then travel.
This country charmed me and little by little the idea of building my project of a house for adults with disabilities began to germinate.
Between January 2018 and September 2019, I spent a year in this country to tame it and be sure of myself. I am now living there and looking for my land that will host my project!
---
There is a lot of horror about Nicaragua, both on news sites and on the Ministry of Foreign Affairs website. What about security in Nicaragua in 2019?
---
Since April 2018, the country has fallen into a clearly dictatorial state. Between April and July 2018, there have been numerous peaceful demonstrations demanding the departure of Ortega the current head of state, which have been bloodily repressed by the government (extra-judicial executions, disappearances, imprisonments, almost total absence of freedom of the press, of expression, of demonstration, etc.). Roadblocks had been set up by the demonstrators to protect themselves from patrols of police and paramilitaries coming to imprison and kill opponents
But since the dismantling of roadblocks and the banning of demonstrations, the country has regained a certain calm. Repression still exists against Nicaraguan opponents, but tourists have nothing to fear.
It is very simple and safe to travel there by local transportation, Nicaraguans are very welcoming. This is the time to come and discover Nicaragua! You will have its natural wonders all to yourself: active volcanoes, superb seabed, deserted beaches, charming colonial cities, etc
---
Some travelers no longer go there supposedly to "not support a government that mistreats its citizens". What do you think about this?
---
On the contrary! Not to come anymore is to penalize a good part of the population who lived from tourism and who aren't supporters of Ortega.
You just have to travel smart: buy your food directly from the producers/vendors at the market, go to eat in small comedors, go through local guides or local agencies, sleep in hostels, hotels run by locals or foreigners who have been living in Nicaragua for a long time and employ locals, etc.
And I would add that no country in the world respects its citizens 100%. Living in France is for example endorsing the sale of weapons of war to countries massacring their populations … So it is up to us to travel / live intelligently in the countries we cross!
---
How long does it take at least to discover the main places of interest in Nicaragua? Which ones do you recommend?
---
Nicaragua is a small country where it is easy to travel by local bus or car. It is extremely diverse. Staying there for 3 weeks, 1 month is a good idea.
Here are my recommendations according to the points of interest:
For nature and trekking lovers
* Rio San Juan Region navigate on the river up to El Castillo, go in search of animals (toucans, monkeys, frogs, raccoons, sloths, etc.) in the Indio reserves Maïz and Los Guatuzos, cut themselves off from the world for a few days on the Archipelago Solentiname
* Climb the many active volcanoes in Nicaragua Camp at the top of Telica and El Hoyo, climb the youngest volcano in Central America: Cerro Negro, discover the lava lake of the Masaya volcano, meet a lazy man at the top of Mombacho, climb the highest volcano in Nicaragua: San Cristobald, climb El Concepcion or El Maderas on Ometepe Island
* Attend sea turtle spawning and births between July and December : Pacific Coast Beaches
* Ometepe Island It is located in the largest lake in Central America, the Cocibolca. Still a very authentic area of Nicaragua, where time stands still. Natural swimming pool (Ojo del Agua), volcanoes, waterfalls, discovery of its fauna and flora by canoe, etc
* Getting fresh air in the northern mountains Miraflor, Penas Blancas, etc. Reserve.
Forcity dwellers
* Let yourself be charmed by the colonial cities of Leon, Granada, Ocotal. Stroll through the streets and discover the colorful houses, enter the many churches, go to eat at the local markets, in the typical comedors , etc..
* Discover Masaya, Matagalpa, Jinotega, etc : cities of various departments with different charms
* Meet the artisans of the "Pueblos Blancos" (editor's note: between Granada and Masaya)
For lovers of the pleasures of the mouth
* Discover the manufacture of coffee and cocoa : matagalpa region
* Learn how to make a cigar : esteli region
* Revel in a fresh lobster : Caribbean region
For fans of the sea
* Discover the many beaches of the Pacific and learn to surf Las Penitas, Popoyo, Maderas, El Transito, etc.
* Go diving in the warm waters of the Caribbean Sea The Corn Islands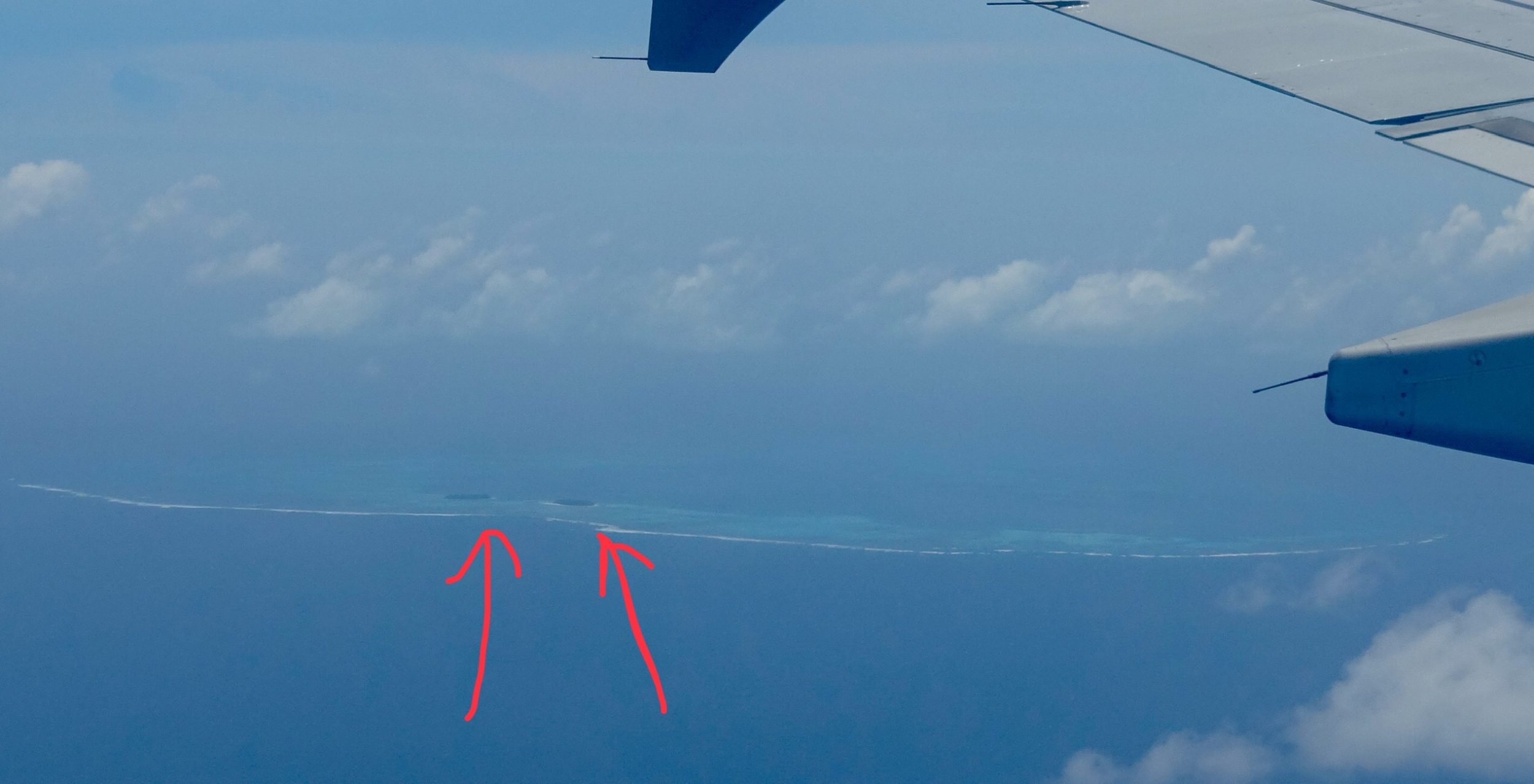 In short, there is something for everyone!
---
Do you have local guides or local addresses to advise us?
---
All my recommendations are family addresses, local or held by foreigners, but Nicaraguan at heart.
Here are a few of them:
Hostal El Albergue sur Léon (link Booking)
Hotelito Oasis in Las Penitas (link Booking)
Hostal Real in San Marcos (link Booking)
El Arca de Noe in Granada (link Booking)
Hostal y Restaurante Maria in Santa Cruz, Ometepe (link Booking)
Hostal Sueno Feliz, Isla Mancarron, Solentiname Archipelago: (Facebook page)
Hostel Mimundo on Big Corn Island (link Booking)
Comedor El Desayunazo sur Léon (Facebook page)
Pan y Paz, French bakery on Léon (website)
Tourism agency hired Quetzaltrekkers to climb the volcanoes around Leon : website
Fast, cheap and comfortable shuttle service between Leon (Nicaragua) and Antigua (Guatemala ) Iximche Agency: website
Lancha "Mario" to cross the Gulf of Fonseca de Potosi (Nicaragua) and La Union (El Salvador): Whatsapp +503 7282 4362
Project to save the marine turtles Sos Nicaragua,Poneloya beach, isla Los Brasiles: their instagram
David Arroliga, Nicaraguan francophone guide, specialist in volcanoes and community tourism: http: //picpanzee.com/deas_t_y_f Facebook: https://www.facebook.com/DEASfotoyturismo/ and Whatsapp +505 8805 7304 (editor's note: we took a trip with David ( see the travel diary here)and we were more than delighted with his service and the program)
And all the addresses I forgot…
---
Tourdumondists tend to zap Central America to go directly to South America. How can we convince them to add Central America to their itinerary?
---
Central America is 7 countries still not very touristic (except Costa Rica) that have 1000 wonders to offer us.
They are a compendium of everything a traveler can hope for:
culture (Maya, colonial times, indigenous tribes, etc.)
the grandiose landscapes (active volcanoes such as Acatenango in Guatemala, Masaya in Nicaragua / green jungle / canyons, waterfalls, etc.)
a fauna and flora to fall in each country
pacific coast beaches perfect for surfing
a Caribbean coast with exceptional seabed (special mention for Belize and Honduras)
And all this on small territories: in 2 hours by bus you go from the active volcano to the beach!
They are also cheap countries (except Belize and Costa Rica). So it would be stupid not to go there!
---
Spanish seems to me indispensable to travel in this part of the world. What do you advise to travelers who don't master the language at all (or not yet)?
---
So first of all I would say: no stress. The people of Central America are adorable
Learn some basic words and phrases before you travel: it will delight them to see that you are making the effort to speak their language
Download an application such as Duolingo beforehand and practice in your spare time.
Take lessons on the spot! Here private lessons are given. There are many around Lake Atitlan in Guatemala, but in each country you will find where you can take classes for a small fee.
Talk to the locals as much as possible: no matter what mistakes are made! Be daring. And it will be the occasion of great encounters.
French and Spanish are relatively similar. When you don't know a word, try it in French and add an o or a at the end: 1 time out of 3 it works haha
---
What are your long-term plans? How can we (or our readers) help you achieve them? Where can we follow your adventures?
---
In fact, I have only one long-term project: that of my home for adults with mental and motor disabilities in Nicaragua. It will be coupled with a tourist accommodation project.
The profits will be used to pay the salaries of the educators, medical equipment, etc
I imagine a place to live in communion with the local community, with nature and animals. I would like to cultivate a maximum of fruits and vegetables, to have animals that will be survivors
I hope that the adults with disabilities who will live in the house will be actors in their lives and participate in the daily life of the farm. No matter their degree of disability
I would like to be able to hire as many people with disabilities as possible to work on my project and create partnerships with the surrounding communities.
I would also like to work for the preservation of the environment by raising the awareness of the new generations in the surrounding villages. In Nicaragua there is almost no ecological awareness. The consumption of plastic is pushed to its extreme.
Many other small projects related to the integration of people with disabilities will see the light of day over the years… And why not one day create a lot of houses for adults with disabilities in Nicaragua, France or elsewhere?
I am currently in Nicaragua to buy my land. I will then create an association in France.
So to help me, the best is to follow me on Instagram and Facebook and follow my progress and one day come to Nicaragua and stay in one of my huts and help my project!
Or if someone has skills, ideas or contacts that could be useful to me, I remain available by private message on my social networks.
My Facebook : https://www.facebook.com/lauriane.marecal.9
My Instagram : https://www.instagram.com/havana_nicaragua/
Looking forward to exchanging with you!
Note: Lauriane has since joined our editorial team. From now on, you can read her articles on our blog, here