A day in Hanoi (Vietnam) off the beaten track
I was supposed to return to Ha Noi at the end of February and organize a day of accompanied visit for some digital nomads present at the same time in Ha Noi, but our flight was cancelled and we couldn't find an economical alternative flight.
So, here is the program that I was planning to organize in Ha Noi, off the beaten track:
The idea is to discover the places frequented by the locals and not stay only around the 36 streets of the old neighborhood
Morning
Breakfast is very important for Vietnamese people. Instead of eating a Phở like all the other tourists, why not try other things. Vietnamese people eat Phở in the morning too, but they vary a lot because there are a lot of options.
So I propose Trứng đánh bà Khanh – 55B Hai Bà Trưng. To order: an egg coffee ( cà phê trứng ) & beaten egg yolks, to be eaten with warm Vietnamese bread ( bánh mì và trứng đánh ). Try to be there around 8am otherwise there will be nothing left.
If for some xyz reason, raw beaten egg yolks aren't your cup of tea, you can opt for another very popular dish and probably only available in the north of Vietnam, it is "bún riêu". Bún riêu Hàng Lược, 14 Hàng Lược. It isn't a dish that is easily found in France because the main ingredient of this vermicelli soup is the paste of the Vietnamese crab, it has to be very fresh and it takes hours to prepare. So if you are in Ha Noi, enjoy it! This soup is eaten with sautéed chilli pepper (it looks like a paste bathed in oil), don't put a lot of it because it's extremely spicy, but that's what gives the taste to this soup.
Then go to the hairdresser, even if you don't need a new cut. Vietnamese women love to go to the hairdresser to get a shampoo (the massage is divine and Vietnamese don't wash their hair every day), blow dry included. From 60 000VND. The price may increase if you choose professional shampoos. So point to Rejoice shampoo, one of the cheapest and say "cho gội đầu" (make me a shampoo). After 2 shampoos, they will apply a conditioner and give you a massage. After the conditioner, they will give you a facial massage too (divine). The address I recommend is Bắc Trần Tiến Hair Salon 104 Bà Triệu, it's open from 9am, without appointment.
The tourists to whom I've given this good plan are very reluctant to this experience, I don't recommend things like this for fun.
Too bad, they don't know what they missed.
After this small parenthesis well-being, I advise you to go to the jewelry seller Phú Quý Jewelry, 30 Trần Nhân Tông. Not only do they have beautiful jewelry, but it is especially to see the Vietnamese people queuing up to buy gold bars. Yes yes gold ingots! The Vietnamese Dong loses value every year due to inflation so the safest way to save is to buy American dollars or gold bars. If you feel like it, you can buy 3.75g gold bars ( 1 chỉ vàng ), for 170€ (well it depends on the gold price). It's easy to keep in your wallet and is hardly bigger than a coin. The most famous brand of gold ingot is SJC, the purity of these ingots isn't to be discussed (99,99% gold) and to resell it, you don't lose much money. You can also buy 1kg if you want to ahaha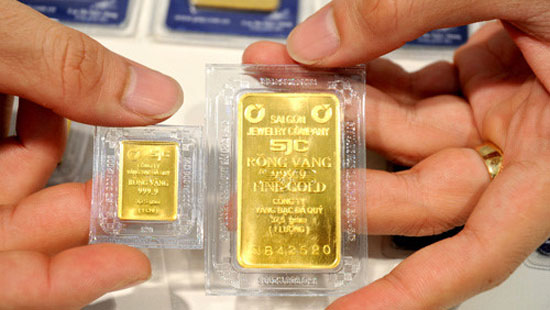 Noon
Just next door is Hom Market, 79 Huế (in Vietnamese Chợ Hôm)
There is a short food court in this market, which sells the best bui bui dishes. Each restaurant sells only 2 to 3 dishes maximum. You can take the opportunity to eat :
Bún ốc: Snail vermicelli soup, it is super good and contains aromatic herbs that you can't find in a Pho or Bun Rieu.
Bánh cuốn : Vietnamese ravioli. Ask for a plate "1 suất bánh cuốn" and a banh cuon with eggs (cooked): "một bánh cuốn trứng"
Chè: it is a liquid dessert with a slightly drooling texture. I don't blame you if you don't want to try it. But in general, there you are selling the "chè", they also sell a super good soy dessert, ask "một bát tào phớ nóng" (fresh soy in a hot sweet sauce). This is my favorite dessert
There are other dishes as well, but the best are those listed above. You should absolutely not opt for rice because rice dishes are for workers only, it's cheap but it's not good quality either.
If these desserts don't mean anything to you, search for the GongCha closest to where you are on Google Maps and order a bubble tea. It isn't a very Vietnamese dessert but this drink is very popular with young people. It is tea with milk, with tapioca beads. There are about a hundred flavors, but I find that the natural taste is still the best.
Now it's time to take an hour's nap, just like everyone else. Go back to your hotel and take a nap.
Afternoon
You can visit the following locations for pictures of Instagram. You may come across couples taking wedding pictures:
Phố Bích Họa – Phùng Hưng: very nice murals in old style, representing the old Ha Noi
Toà soạn báo Hà Nội, 44 Lê Thái Tổ: the daily displays a copy of their newspaper here, so passers-by can read the newspaper for free. The place is very photogenic
Phố Sách Hà Nội, 19 tháng 12: second-hand book stores. The place is very photogenic, you will also find some books and magazines in French and English
Hanoi Train Street: it's no longer such a well-kept secret. Stores have been closed (government order), the area is still pretty and you can still see trains passing by, but it is clearly less impressive than before
Avenue Hoàng Diệu : it is one of the most romantic streets of the capital. In February/March, the trees are in bloom, it smells good, if you go there around noon, you may see high school students in traditional white uniforms, pedaling along this avenue.
Pont Long Biên: a masterpiece by Gustave Eiffel. This bridge is still in use, but Instagram fans also go there to take pictures. Don't get run over by the train! It's in the suburbs of Ha Noi, it's a bit far so privatize a cab
At the end of the afternoon, you can take a walk around Bến Hàn Quốc, near the West Lake, to watch the sunset.
In the evening
Finally, drinking (beer) is one of the favorite activities of Vietnamese men, you can find them at Nhà hàng Bia hơi Hải Xồm, they eat as much as they drink, order whatever you want. Heineken and Tiger have the coast. For a more Vietnamese touch, choose Bia Ha Noi or Bia Sai Gon 😀
If there is an important soccer match (usually there are matches every day, Vietnamese people watch all the leagues of the world), you can go to NOC Coffee to watch the match, while drinking (lots of beer and snacks).
I will complete this article when I (finally) return to Vietnam. But you already have a lot to do with this list. Enjoy!