The Four Major Basilicas in Rome (Italy) #12
We had time to visit 3 of the 4 major basilicas in Rome. Here are some pictures.
The four major basilicas are :
The Basilica of St. John Lateran, the cathedral of the Bishop of Rome (aka the Pope), is the most beautiful of the three that I visited
St. Peter's Basilica in the Vatican, on the site of the tomb of the Apostle Peter
The Basilica of St. Paul Outside the Walls, on the site of the Apostle Paul's tomb
The Basilica of St. Mary Major, dedicated to the Virgin Mary
It is forbidden to take pictures inside the Basilica of St. Mary Major so I will just show you the pictures from outside.
Saint-Jean-de-Latran Basilica
It is my favorite in Rome, and my 2nd favorite in Italy (after the Basilica of Saint Mark in Venice). Between the over-decorated ceiling, many sculptures, the altar filled with paintings and gilded mosaics, I don't know where to look. The interior is huge but less than St. Peter's Basilica. There is an intimate atmosphere, but there is still a lot of presence. It is bathed in light, I like it very much.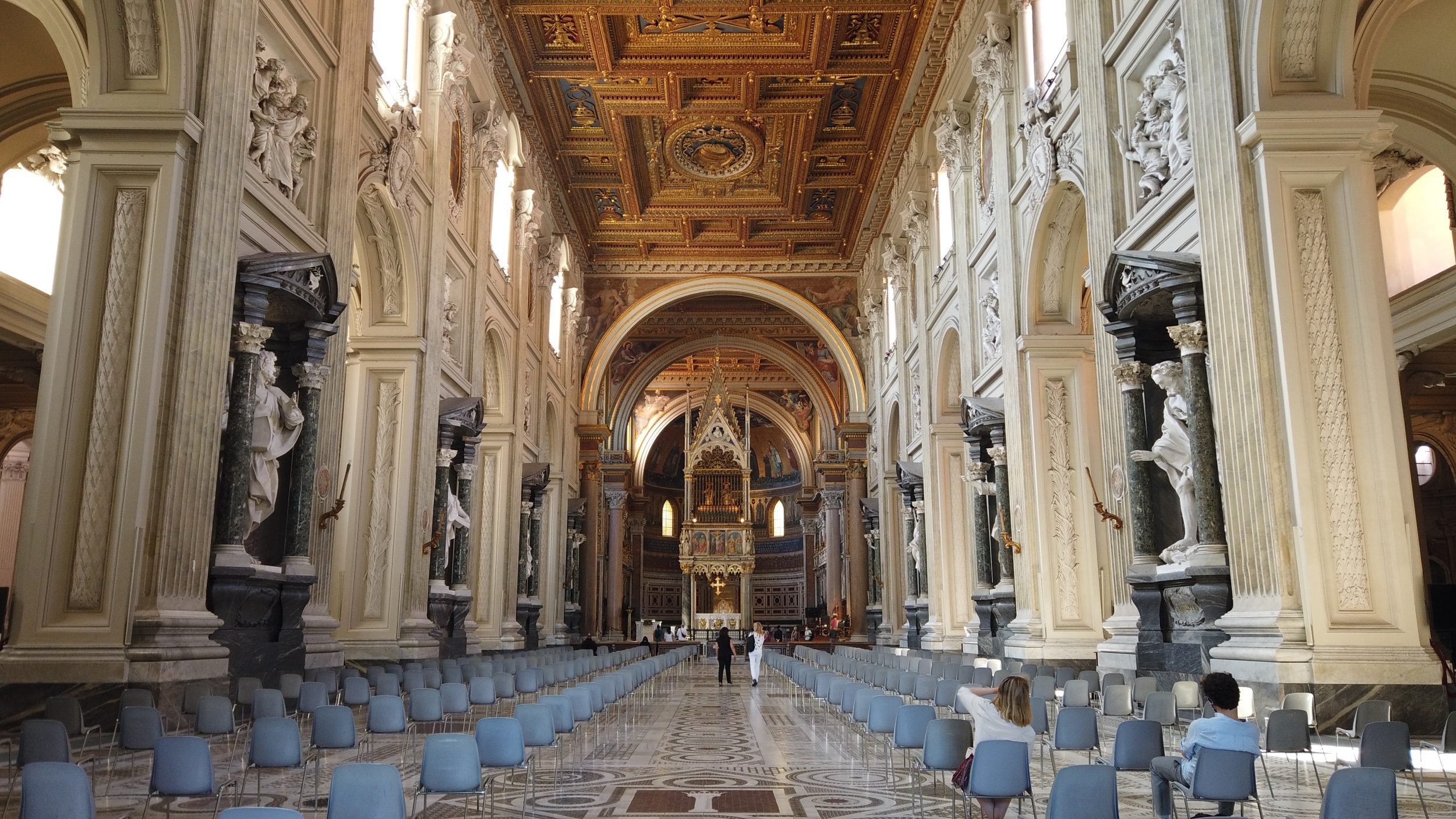 St. Peter's Basilica
I have dedicated two articles to this basilica, which you can find here and there
A visit to the basilica is of course a must. The visit to the dome is extraordinary, not to be missed. However, it's over-decorated, which may not please some people.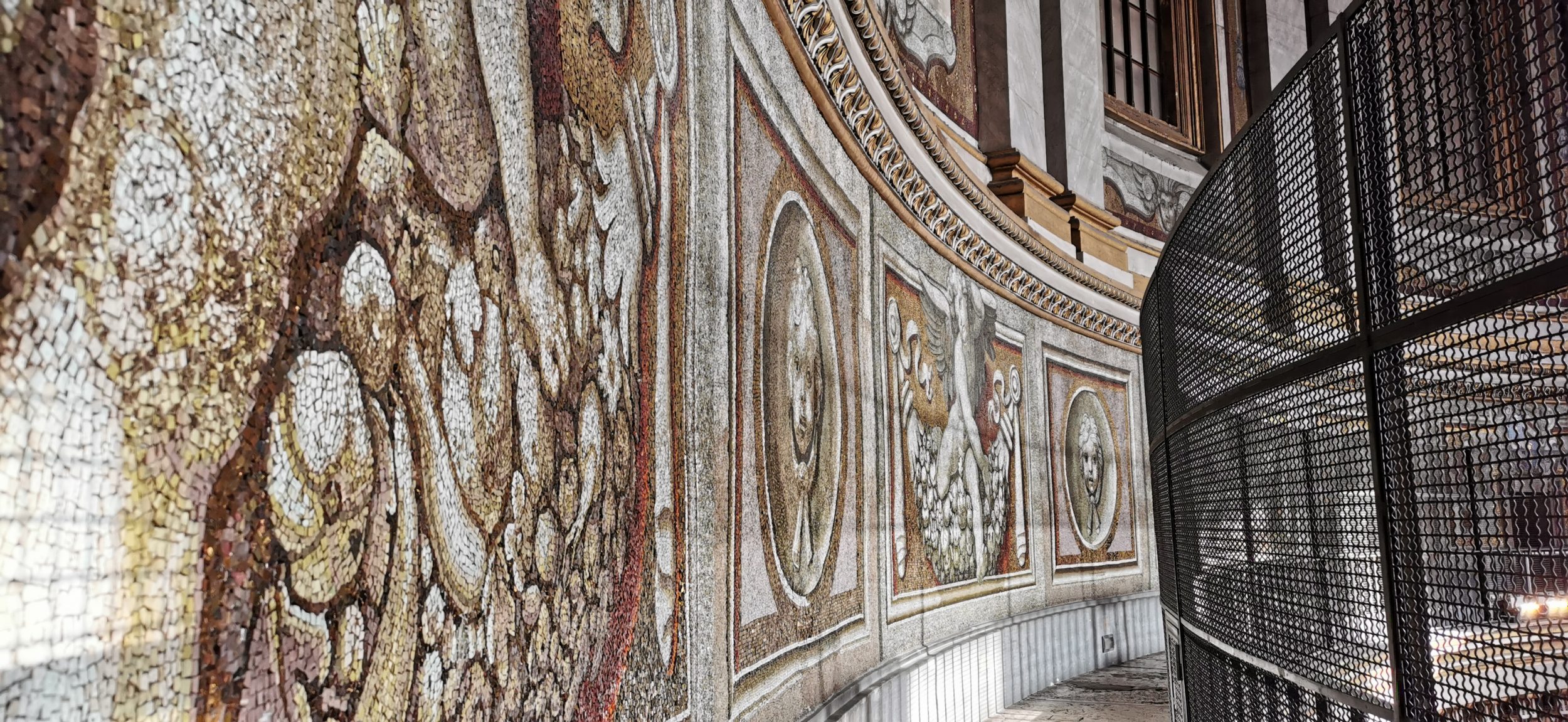 Saint Paul Outside the Walls Basilica
Not visited yet
Basilica of St. Mary Major
This is the least impressive of the three. The ceiling is very beautiful and many drawings frame the whole, but the interior is empty and dark.
For more tour ideas, or to book your tickets or guided tours, check out the offers of Civitatis and Viator (a Tripadvisor company) in Rome
You will find the addresses & places mentioned in this article on the personalized Google Maps I made with my sister for Italy here.